Affiches anciennes vintage Chagall, Galerie Maeght Museum Prints Society 1950s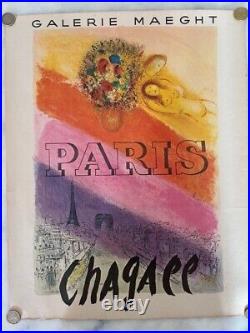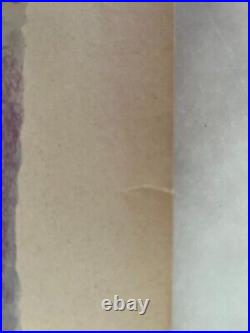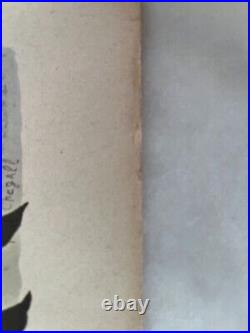 Affiche rétro vintage de la Museum Society (Full Color Reproductions) mettant en vedette Chagall et la Galerie Maeght - une trouvaille rare en assez bon état. Plongez dans l'âge d'or des expositions, capturant l'essence de leur époque. Possédez un morceau d'histoire, ornant votre espace de sophistication et d'élégance. Suscitez conversations et admiration avec ces trésors artistiques remarquables. Saisissez l'occasion et célébrez le patrimoine artistique mondial.
Ne manquez pas cette chance d'embellir votre décor avec notre collection authentique! Vintage retro Museum Print Society posters featuring Chagall Galerie Maeght - a rare find in fairly good condition. Immerse yourself in the golden age of expositions, capturing the essence of their time. Own a piece of history, adorning your space with sophistication and elegance.
Spark conversations and admiration with these remarkable art treasures. Seize the opportunity and celebrate the global artistic heritage. Don't miss this chance to enhance your decor with our authentic collection!