Affiche LE MASQUE DU DEMON Black Sunday MARIO BAVA Barbara Steele 60x80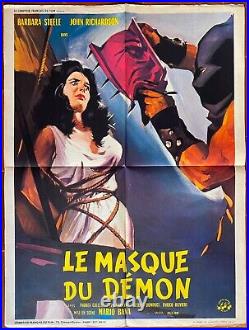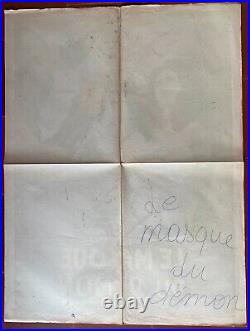 AFFICHE DE CINEMA ORIGINALE FRANCAISE. LE MASQUE DU DEMON (1960). LA MASCHERA DEL DEMONIO / BLACK SUNDAY.
Réalisateur / Director : Mario Bava. Acteurs / Actors : Barbara Steele, John Richardson. Format : 60x80cm / Size : 23x32 inches. Pliée en bon état (quelques trous de punaises et petites déchirures, écriture au dos non visible sur l'affiche) / Folded in good condition (few pinholes and small tears, writing at the back not visible on the poster).